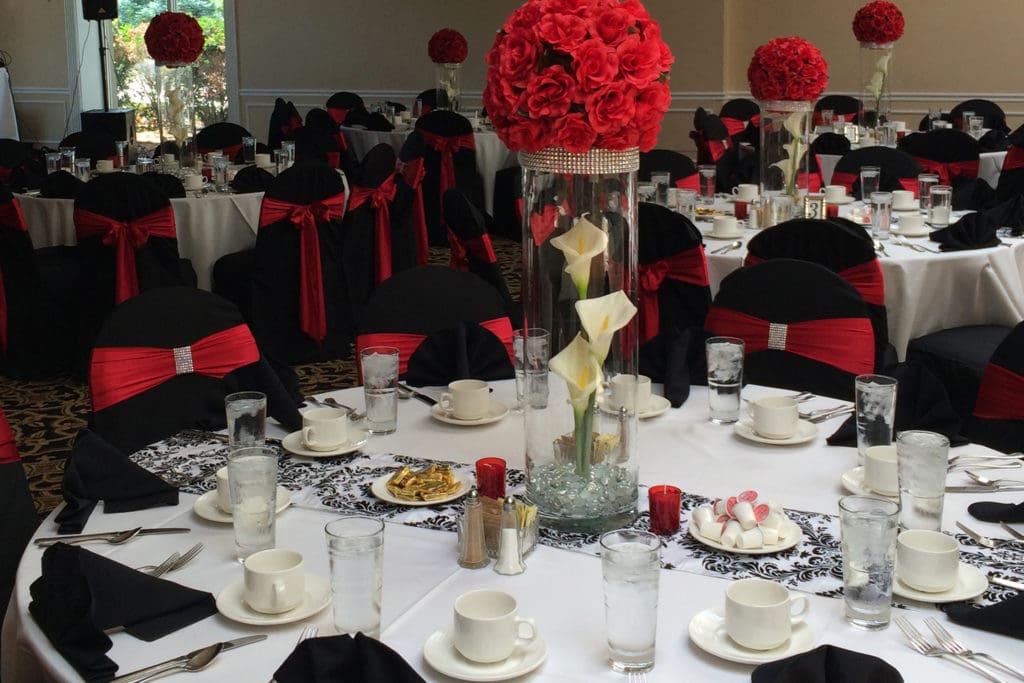 celebrating over 45 years' experience in food excellence
We can cater to your personal, business, or corporate event, day or night. If your business is having a party, hosting a meeting or training event, call us. We can accommodate almost any schedule day or night. You can choose from a standard menu, or one custom-designed for you. Our 5-star event planning service is available to make sure you have an enjoyable event. Our four banquet halls (two of which can be combined) provide the perfect setting for small to medium-sized receptions, showers, parties, and meetings. America, Asia and Europe.
The Gazebo Banquet Centers of Macomb County have provided our clients with exceptional and elegant event services for almost 50 years now. We excel at giving a memorable and enjoyable experience for you and your guests no matter the occasion. Our staff is hand picked for their attention to detail and is ready to go above and beyond to ensure everything is perfect. The dishes we serve are always prepared to leave a lasting impression on everyone who has the benefit to try them. We specialize in making every event at The Gazebo a lasting one.
RECEPTIONS

SHOWERS

CATERING

EVENT PICK-UP

MEMORIALS

BRUNCH

GRADUATIONS

BUSINESS EVENTS
EXPLORE OUR WEDDING OPTIONS
We handle all those little details that make your wedding, well, YOUR wedding and unlike any other.
Explore our Wedding Options
We handle all those little details that make your wedding, well, YOUR wedding and unlike any other.

Class Reunion
On September 14, our classes of 1951 and 1952 (Warren High School) had a reunion (again) at Gazebo. Again I must say that everything that you folks have done for us was top grade. The Food, the Bar, the Service, the efficiently of the employees were all perfectly suited for us. We will be back again in two years for another reunion. Sincerely yours, , President, Class of 1951
Wedding Reception
The Gazebo is an amazing venue for any event. My husband and I had less than two months to plan our wedding reception (that's another story). We heard two separate recommendations for this wonderful place. When we finally took heed and reached out to the venue, every need was met. Kristen was phenomenal, as she set us at ease throughout the entire process. Her kindness did not go unnoticed. We were also very thankful for the two young men, Austin and Trent who took care of us on our special day. The food was delicious.
Wedding Receptions
We've been to several wedding receptions (including our own) at this location and have been consistently impressed with the quality of the food and well-kept spaces. Highly recommended.
Casual Party
I recommend this place to everybody having a party between 100-150 people. Hard working staff, affordable, and scheduling was smooth and accommodating. Thank you Gazebo!
Bridal Shower
I had my bridal shower here yesterday and everything was perfect. The Gazebo is a beautiful venue and the staff was amazing. They were so friendly and attentive, all of my guests were impressed and had a wonderful time. This was my first time here and I would definitely recommend them to anyone looking for a place that caters to your needs and treats you well.